Mud Flaps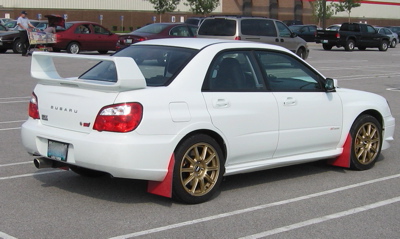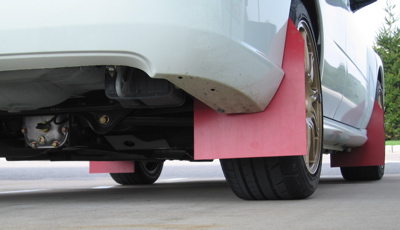 Above are FastLine rally mudflaps.

Fastline Flaps are rally style mud flaps that use all factory holes
for mounting. There is no drilling to your beautiful new STI.

Ordering from FastLine was fine; they advised me these were back ordered,
and alerted me to when they were shipping. The installation instructions
mash together STi, RS 2.5 steps etc, and the photocopied pictures are a little
difficult to read for detail. Some of the mounting hardware is worked just fine,
but instead of using their drywall screws, I used autobody clips as shown below
from Rally Armor.
The FasLine mudflap installation took 90 minutes.
Rally Armor also makes mud flaps, rally style but modestly sized compared to FastLine.
Rally Armor's installation instructions are great.